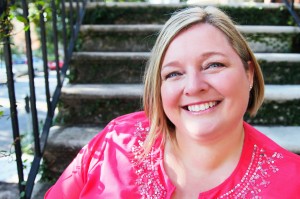 Whether you're looking for more success with your career, business, body or life – I can help you!
I work with business owners, leaders, managers and executives to help you get the results you want at work and with your teams. I believe that leaders can always learn. I believe that teams are created and encouraged. I believe that everyone can benefit from a mentor.
I believe that the greatest teams are built with authenticity, valuing employees and excellent communication.
I also work with women who are seeking peace and want to heal their relationship with their body. The fact that 91% of women hate their bodies is a startling statistic. I believe that the way to end emotional eating, lose weight and fall in love with your bodies is through love, acceptance, action and confidence. I believe that the way we think keeps us stuck and small changes lead to big results.
I believe that you have the key to unlocking your best life within you. You just don't know how to access the information – that's where I come in! I will teach you how to think about things that will open doors you didn't know were possible.
I want to create lasting relationships with my clients so that they always have me in their corner when they need me. That's why I've created this unique coaching and consulting practice, so I can help you get clarity and freedom while building courage and confidence in your business, your body and your life.