I'm funny and feisty, with a caring and generous spirit.
I have struggled.  I was lonely, I hated my body and I was uninspired.  If they gave gold medals for beating yourself up – I would have a million!
Then I discovered Coaching.  It truly changed my life.  I finally found where I was meant to be, who I was and what I was meant to do.  I got my feisty back!
I'm learning to love myself, my body and my life every day and I LOVE what I do!  And you can too!  I can help you find what's really holding you back, what lights your soul on fire and what makes you want to jump out of bed every morning!
Stop Struggling and Start Living!
Find happiness, passion and purpose that you didn't even know was possible.
I don't have it all figured out – but this is what I do know:
You don't have to beat yourself up
You are perfect just the way you are
Trust your struggle
Love yourself
Have faith
Make decisions based on love rather than pushed by fear
If you don't like it – you have the power to change it
Your past doesn't define you. Life doesn't have to be a struggle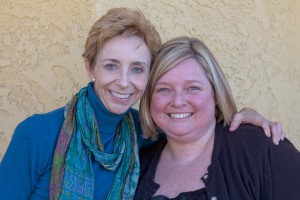 I have trained with some of the absolute best coaches – I completed my coach training with Dr. Martha Beck, bestselling author, monthly columnist for O, The Oprah Magazine.  Martha has also appeared on The Oprah Winfrey Show several times, sharing her ideas how to live a better life.  I am a Certified BARE Coach by the amazing Susan Hyatt, Master Certified Life Coach and member of the Life Improvement Squad for O, The Oprah Magazine.  I have apprenticed with Gretchen Pisano, MAPP, and studied the theories of Applied Positive Psychology and the Theory of Well-Being with her.  Most recently, I've been become a Certified Weight Coach through Brooke Castillo's The Life Coach School.
In addition to being a Certified Life Coach, I'm also a CPA with over 21 years of experience. I've worked in many areas – Public Accounting, Corporate Accounting, Consulting and Marketing and Sales, and now I'm here to help you find what's right in your life and get what you've always wanted.Click here to start working with me.